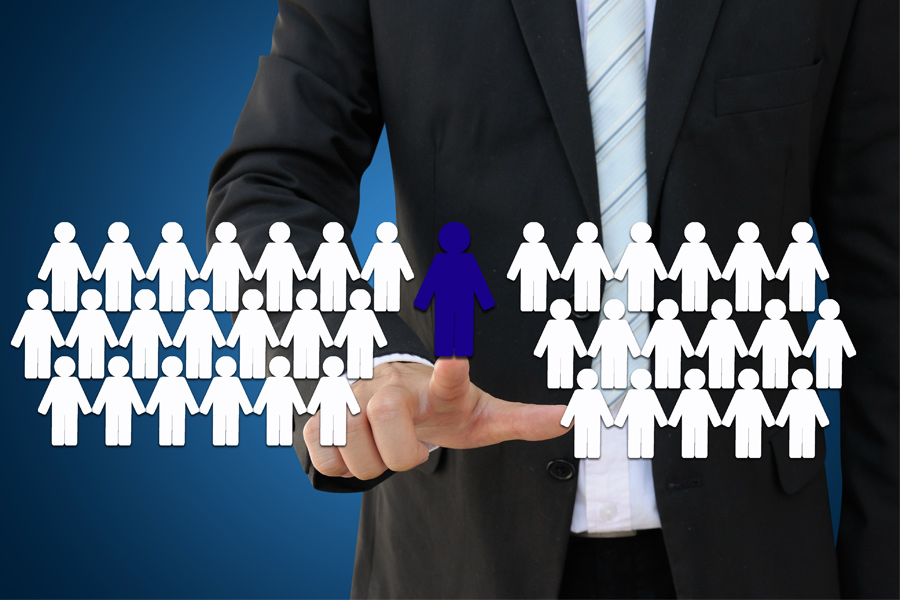 6 ways to improve producer recruitment success rates
A new study by Reagan & Assocs. finds that only 56% of producer hires in the insurance distribution system in the past five years are successful.
In a baseline survey of 562 agents and brokers, the survey determined that while success rates were significantly more successful for top-performing firms (84%), most agencies and brokerages are still struggling with hiring, typically identifying it as the biggest challenge they face in their businesses overall.
While the overall success rate was 56%, employee benefits success rate was 53%, commercial lines success rate was 56%, and personal lines success rate was 59%.
Most firms hired new producers from inside the industry: 55% hired experienced producers and 10% hired people who worked in the industry, but not in a sales role. For the 35% of hires coming from outside the industry, only 6% were college hires.
Not surprisingly, producer success rate varied dramatically based on the success level of the firm, according to the Reagan Value Index. Firms in the bottom 25% saw producer success rates of only 22%, compared with the 56% average and 84% success rate for the top 25% of firms.
In drilling down with a supplemental survey and subsequent follow-up interviews with the firms most successful in recruiting, Reagan identified six critical factors for firms that were successful in producer hiring.
Read on to learn their recommendations.
1. Defining hiring needs
The Reagan study found that 55% to 60% of agents and brokers are under-hiring.
"The top 25 of these firms will hire 10 producers to end up with eight successful hires," the survey notes. "To end up with eight successful hires, the bottom 25% will have to hire more than four times as many producers."
Reagan identified three key measurements firms can use to establish an appropriate level of hiring: sales velocity, generational capacity, and producer investment.
Sales velocity is calculated by dividing this year's total new business by the prior year's total commissions and fees. For example, an agency with $10 million in total commissions and fees in the prior year that generates $1 million in new commissions and fees has a sales velocity of 10%. Agencies can use sales velocity and its relationship to growth to calculate the number of producers they need to hire.
Generational capacity relates to the number of producers in each age band (up to age 35, 36-45, 46-55, and over 55), and the contribution to new business by each age band.
Producer investment centers on the Net Unvalidated Producer Payroll (NUPP) metric, which is a measure of an agency's investment in developing producers. NUPP is the difference between what an agency pays its developing producers in direct payroll versus what the producers would earn under the agency's normal commission schedule. A NUPP of 1.5% to 2.5% for net revenue represents a healthy level of producer hiring.
2. Determining who to hire
The most successful firms are strategic in who they target and are willing to make necessary investments in their recruiting, hiring and development efforts to ensure the success of those hired.
Although hiring experienced producers is preferred because they need little training and frequently come with their own books of business, the long-term success of an agency — and the industry — lies with attracting new people.
The Reagan study found that most producer hiring is still primarily male: 79% of all producers, 85% of personal lines, 74% of employee benefits, and 45% of personal lines producer new hires were men.
However, hiring varies widely by age, with most new producers in their 20s or 30s; more than 60% of producers in the supplemental survey were hired before their 40th birthday. The survey found that the success rate increases with the age of the producer hired; approximately three-quarters of all producers hired with a book of business were 40 or older.
3. Building the candidate pool
Building a recruiting pipeline begins with identifying how many new producers need to be hired. Top firms begin with a target number of hires and then develop smaller steps that support the achievement of the target. For example, most firms typically interview five to 10 candidates for each producer they ultimately hire. To ensure a quality pool of candidates, they build a pipeline at least five to 10 times their hiring target. Firms reported that expanding their pool of candidates has allowed them to be more selective in their hiring decisions, leading to higher levels of success.
Successful firms report looking for leads in as many places as possible, including a strong internal referral pipeline, working through "centers of influence" such as carriers, local trade partners, etc.. Additionally, 41% of firms use social media as a recruiting tool.
4. Elevating the ability to select winners
Top-performing agencies have a systematic producer selection process, typically focused on interviews, testing, reference checks, internships and other tactics, and finally, selling the opportunity to the candidate.
As with all elements of producer recruiting and development, it's good practice to designate one person to be responsible for the selection process. This is typically a human resources employee, which ensures timely and consistent communication with the candidate.
5. Maximizing success for those hired
Once a promising candidate is hired, the firm is responsible for providing them with the necessary training and development. Specialization is a growing trend; producers with a specialty have a higher success rate than those who do not. The most successful firms in the study require a higher percentage of their producers to specialize; nearly half of their commercial producers and more than a third of benefits producers are required to specialize.
Team selling is a move away from the old-school technique of selling by individual producers. Team selling helps disseminate knowledge and provides for smoother succession of client relationships when the current generation retires.
Mentoring is another key element, with more than half (55%) of all producers in the supplemental survey mentored, and 57% of producers in commercial lines being mentored. Mentoring is typically provided by senior producers and sales leaders, with 40% of firms providing compensation for mentoring. Technical training, sales training and other resources such as lead generation assistance can also be helpful.
6. Owning and leading the strategy
Reagan identified four key business practices to elevating and owning the recruiting and hiring process:
Elevating and promoting producer recruiting and development
Ensuring real leadership for producer recruiting and development
Investing the necessary time, capital and resources
Practicing accountability
A solid first step in this process is to identify and visibly support one person as the producer recruiting and development leader. This doesn't have to be the agency president or CEO; it could be an HR leader, branch leader, sales manager, COO, or anyone with the authority to oversee and execute the plan.
When it comes to capital investment in recruiting, leading firms must be willing to have 1.5% to 2.5% of revenues tied up in unvalidated producer payroll alone at any given point.
Finally, creating accountability around recruitment involves documenting key tasks and responsibilities, meeting regularly to discuss the strategy, tying compensation to success, sharing the strategy across the organization and refining the process as needed.