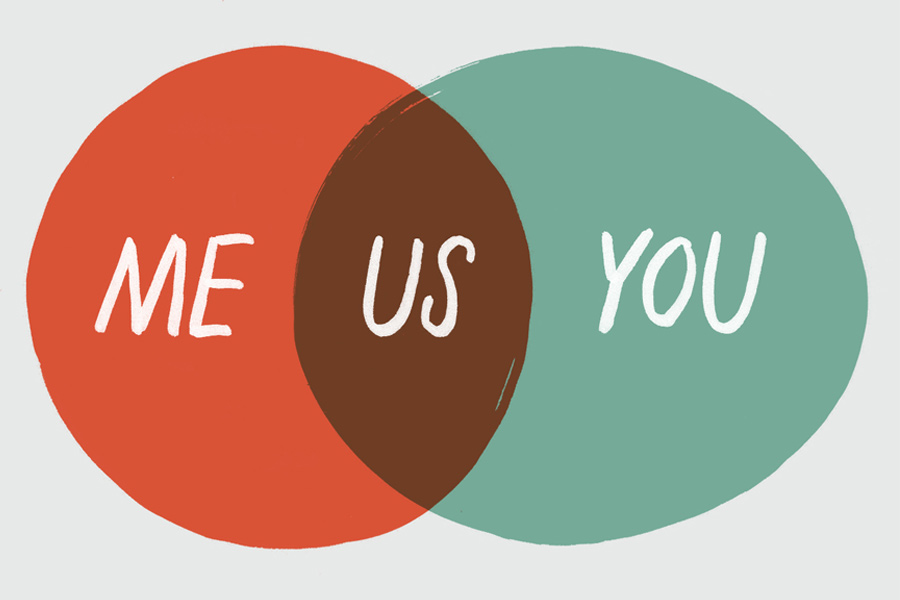 Collaboration v. Competition for Human Capital
There are only two ways to recruit top talent-either you do it on your own or you pay someone to do it for you!
You generate revenue based on selling and delivering consulting advisory services, correct?
And your services are basically the knowledge of your people as it applies to benefits & health insurance, correct?
The more knowledgeable and trained in delivering service the more effective they are, correct?
And to get knowledgeable people, you either have to train or recruit them, correct?
When you recruit-do you do it in-house or do you use an outside agency?
And the reason you do it in-house is to save money, correct?
Recruiting is a very time intensive process, so the only reason you would do it on your own is if you can do it more cost effectively than paying someone to do it.
I am going to illustrate how the National Consulting firms and the Middle Market Brokers recruit top talent and also introduce a unique and cost efficient method that will gain traction in the Industry.
HUB & SPOKE RECRUITMENT MODEL
The National consulting firms have very strong name recognition in the Industry. Because of their brand names, they do not have to aggressively search for new employees; hundreds of people are applying through their career page every day. The main reasons people want to work for the big companies are because they offer very secure employment and good employee benefits.  In addition, the big companies are perceived as better in terms of opportunity for career growth future marketability.
With technology and the volume of people applying directly on their websites, they use a hub & spoke type recruitment model. They staff their own recruitment teams, which is the hub.  And the spokes are the various departments and locations that the hub supports.  They can afford to staff their own recruitment hub because they have multiple job openings  which would cost a fortune if they had to pay an external agency. Because they don't have to advertise their job openings-it lowers their recruitment cost. And they generate economies of scale because they recruit ahead of the need (pipelining). They also invest in the latest social media recruitment technologies to save additional dollars on recruitment overhead cost.
JOB BOARD + RECRUITER RECRUITMENT MODEL
The middle market brokerage and consulting firms approach recruitment in a different way. They do not have the big brand name recognition to attract a certain quality of talent; they do not have the budget to staff a recruitment department; and with only a limited amount of open positions to fill, they cannot derive the economies of scale like a successful hub & spoke model.
Instead, they use a job board and internal recruiter model. With this model, they pay to advertise job openings through Monster, LinkedIn, CareerBuilder and other on-line sources.  And to manage the resume flow, they pay (salary + benefits) for one or two internal recruiters. This concept is only as effective as the talent of that internal recruiter and the quality of talent that is being recruited. 
The problem is that they do not recruit ahead of the need; they begin to recruit only after job opening has been identified.  Why is this a problem? In the benefit consulting marketplace, the time-to-fill metric is a very lengthy one indeed. The talents they seek are most likely employed and very rarely does top talent apply to job postings. This method is a time intensive process where the internal recruiter will spend valuable time sifting through unqualified resumes and as a result, bring marginal talent to the interview process. Or, the job will remain unfilled until a suitable applicant apply-interview and accept an offer. The longer the open job remains unfilled; the risk of revenue loss will increase as the stress of an over-worked staff will compromise the integrity of their service delivery model.
What is the solution?
SHARED VERTICAL HUB RECRUITMENT MODEL
It's a concept that will gain traction when deep technical expertises exist along with relationships developed with professionals and employers in a given Industry. When managed effectively, it will provide the success of the hub & spoke recruitment model at the same budget as the job board/recruiter model. So you are paying a professional to recruit top talent to your organization at the price of doing it on your own.
HOW IT WORKS
The solution is to join a vertical hub that will function as a talent pipeline consisting of vetted (health & benefits consulting/brokerage/carrier) professionals. The hub will be administered by Industry recruiters and the talent pipeline will be shared (as-needed-basis) by a small group of local brokers/competitors that are all seeking employees with the same skill-set. After a monthly partnership buy-in has been established, a flat placement fee of ($3000 + service tip) will be paid for each candidate placed. The fee amount is per-person, regardless of salary; and the service tip is in addition and at the disquisition of the employer.
BENEFITS TO HUB PARTNERS
Reduced current and future talent acquisition cost (shared cost, less overhead, more operating capital, less future investments to stay competitive)
Professional Industry Headhunter and advisory consulting service (reduce bad hires, limit counter-offers, shorter  time-to-fill)
Better quality hires (increase market visibility, revenue, competitiveness)