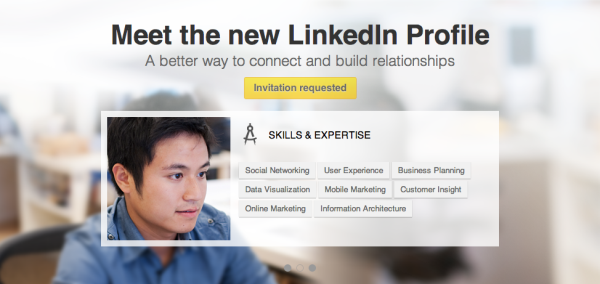 LinkedInizing is the New Marketing, Recruiting and Job Searching
Linkedinizing, is using best practice tactics to optimize your LinkedIn profile for incredible marketing capabilities.
A LinkedInized profile will enable you to become a social networking genius on the world's largest professional networking platform.
The reason LinkedInizing should be important to you, is because your social reach has become your most valuable asset, in today's digital world.  You can read more about that here; But what I want you to focus on are the tactics involved in LinkedInizing your profile.   These tactics include:
Completing your profile (use updated information and provide an answer for all questions)
Connecting with the people who you know and the ones who you would like to do business with.
Endorsing professionals in your network for the skills they bring to the table.
Congratulating each member on on their professional achievements.
Join & participate in group discussions.
Post, share and like content that will benefit your network and as a result, brand you as an expert.
It seems like pretty boring stuff; but by simply applying these tactics, you will generate way more visibility as a branded expert in your field.  And, with more visibility, LinkedIn's big data and artificial intelligence will identify other individuals on the platform who you should get to know.  And it will also identify you to others, as someone they should get to know.  A consistent level of these tactics' will grow your professional network of qualified leads  for recruiting talent, obtaining job interviews or finding new customers.
THE PROBLEM
The challenge is that only a very few professionals fully understand how applying those boring tactics' on a daily basis will result in building meaningful relationships.  And that is because our mind-set is based on the traditional way of networking-meeting new people, specifically getting introduced or referred by someone they know.  Furthermore, LinkedInizing requires a significant:
investment in time to learn the digital networking concept
investment in time spent on the networking platform in executing those daily tactics
cost to use LinkedIn's business services (only enterprise employers can afford those prices)
Also, since we are a generation that requires immediate gratification, opportunities for finding talented employees, career opportunities or new customers are lost, our linkedIn profiles remain incomplete, neglected or abandoned.
SOLUTION
Outsource the daily tactics for optimizing your your LinkedIn profile to an expert.  An expert is an individual who has the knowledge, tools and strategies to consistently execute the daily tactics that you need to do to expand and nurture your professional network.
HOW WILL OUTSOURCING BENEFIT YOU
The dichotomy is that you have to continually apply those tactics before you can derive any benefits from the time and effort you have invested.  So, with minimal effort on your part, your professionally managed profile will be on autopilot-traveling through the LinkedIn world, focused on continually executing the all tactics that will LinkedInized your profile.
IMMEDIATE RESULTS
More new connection.
More endorsement of your skills, which means more visibility on the platform.
More visibility from your massive professional network, consisting of future hires, more jobs interviews or .more new customers
HOW MUCH DOES IT COST?
The real question is: how much money will LinkedInizing save you or how much money will it make for you?
Are you interested in hiring top talent for your team? If your answer is yes, I want you to focus on how much money it will save you in terms of job advertisements, acquiring recruitment tools or paying placement fees recruiters!
Are you interested in finding a job or the perfect job opportunity?  If your answer is yes, I want you to focus on how much it will save you in terms of the salary you are losing-the longer you are out of work or the longer it takes you to find that higher paying job.
Does your income depends on finding new customers for your product or service?   If your answer is yes, I want you to focus on how much more revenue you can generate from a consistent supply of qualified prospects into your sales process.
FINAL THOUGHTS
If you are having difficulties hiring top talent, getting meaningful job interviews or finding qualified leads, you need to take a closer look at LinkedIn. Mort important, your LinkedIn profile is your most effective tool today for cultivating meaningful relationships.  And the best part is that you can start the process today of LinkedInizing your own profile, with our free video training.
You can click this link to access you free training