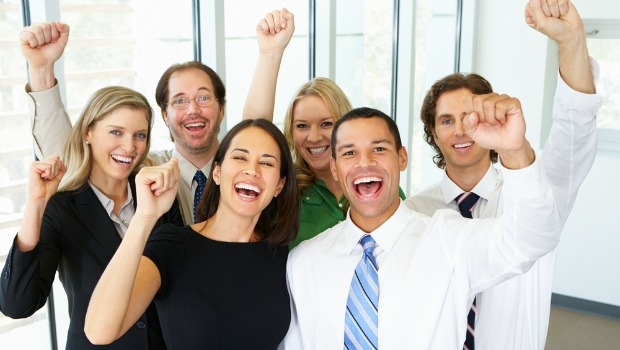 What Does This Story Have to do With You?
Someone I worked with a few years ago, actually returned a favor.  He referred me to his boss.
They are a boutique employee benefits agency in Chicago.  And apparently, they recruited a top notch Producer who is exceeding all expectations.
He is really crushing it.  In the past six months-he has brought on 4 large clients.
And that's why his boss wanted to talk to me.
Word is that I knew all the players in the health & benefits space in Chicago.  So the Boss wanted us to assist in identifying someone from one of the National firms who would fit nicely into culture that they have created.
How do I know the Chicago marketplace, when I'm physically located in South Florida?
I lived in Chicago for 24 years.  But it was the winters that drove me to Florida.  I went to high school, attended college and I've done and continue to do a lot of business in Chicago.  But that's a different story.
Anyway, I spoke with his Boss.  He is a great down-to-earth, straight-shooter type of guy.  The type you can have a good time hanging out with.
And typically, when we take on this type of search assignments, our reputation is on the line.  So, we try to get the entire story.  We want to know the good, the bad and the ugly about the organization, the environment and their reputation in the local marketplace.
I was blown-away from what his Boss had to say.
Just when I started to believe that folks in health & benefits Industry were no longer having any fun at work; this guy made me a believer all over again.
He talked about how exciting the environment was; how happy the people are, and that the reason why clients are really digging them.
So, I'm thinking to myself-how can such an exciting firm remain under the radar for such a long time?
Here's what I did!
I called up my guy, and I asked him all the same questions I asked his Boss.
He gave me the same story.  And he was so excited talking about it-it got me excited.
It actually reminded me of the good old days what I was placing a lot of people with another firm in Chicago.
What does this story have to do with you?
It might just be the type of environment that could put a lot of excitement back into the work that you are doing?
That is, if you ever contemplated getting out of the consulting business and maybe going to the carrier or the client side!
I actually have the recorded the conversation, so that you can hear for yourself-and see if it gets you excited.
Just hit reply to my email, and I will send you the link.   If not-no biggie… and we'll stay in touch.
Peace!