The Job Seeker's Journey
If you are advertising job vacancies for benefits and health & welfare professionals and you are not generating any quality resumes, I am going to explain the main reasons why.
Indeed crunched their data on job seeker activities on their website and they produced a report called the science of talent attraction-understanding what makes people click.  One particular aspect of the report which I'd like to bring to your attention is what I call "the job seekers' journey".
The chart below identifies the major decisions  a top talent has to make, from the very first thought about a career change to landing a better job opportunity with a new employer.
In the video below, I will explain one of the major reasons why decisions 4 – 7 has made advertising job vacancies  today's weakest strategy for recruiting top talent.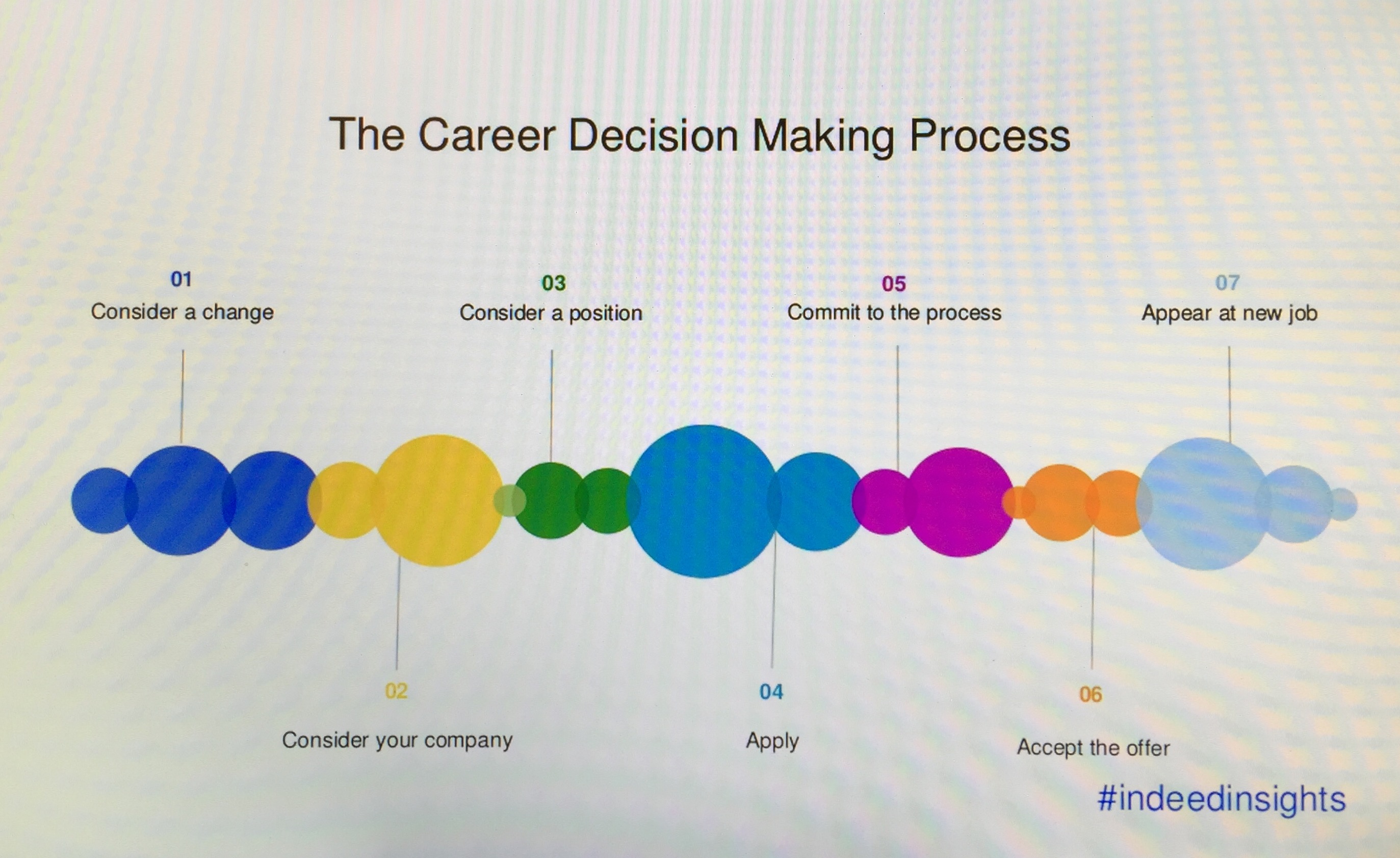 CLICK THIS LINK if YOU WOULD LIKE TO LEARN ABOUT OUR CRAZY TACTICS FOR RECRUITING TOP TALENT IN TODAY'S ENVIRONMENT
MORE VIDEOS
Why They Are Not Interested in Your Job
The IDKY Mindset-Why They Don't Apply to Your Job Posting